We love Colorado for so many reasons, and the abundance of music festivals is high on that list! Here's a calendar of our favorite 2016 Colorado Music Festivals.
LINEUP
Nathaniel Rateliff & The Night Sweats, Courtney Barnett, Violent Femmes, Charles Bradley and His Extraordinaires, Big K.R.I.T., Fidlar, Baroness, K. Flay, Small Black, Metz, The Coathangers, The Giraffes, Dead Meadow, Red Fang, Doomtree, Built to Spill, Rocket From the Crypt, Pentagram, and more
Tickets: $55-65
2016 Project Pabst Denver Playlist

Beanstalk Music & Mountains Festival
---
June 10-12
Westcliff, CO
LINEUP
The Magic Beans, The New Deal, Electron, The Main Squeeze, RAQ, Orgone, Nigel Hall Band, Kitchen Dwellers, Ben Silver of Orchard Lounge, CIA, Tom Hamilton's American Babies, Vibe Street, Skydyed, Gypsy Moon, Brothers Gow, Spafford, Greener Ground, Hog MaGundy, The Malai Llama, The Hornitz, Cycles, The Runnakine, Mantaray, and more.
Tickets: $100-145
Telluride Bluegrass Festival
---
June 16-19
Telluride, CO
Photo by Benko Photographics / bluegrass.com
The granddaddy of festivals returns to Telluride for its 43rd year.
LINEUP
Dave Rawlings Machine, Béla Fleck & The Flecktones, John Prine, Del McCoury Band, Houndmouth, Peter Rowan, Chris Thile, Greensky Bluegrass, Neil Finn, Punch Brothers, The Oh Hellos, Jerry Douglas Band, Kruger Brothers with the Kontras Quartet, Balsam Range, Sara Watkins, Leftover Salmon, Sam Bush Band, Ryan Adams, Telluride Troubadour, Yonder Mountain String Band, Tim O'Brien Band, Mandolin Orange, The Lil' Smokies, Emmylou Harris, Infamous Stringdusters with special guest Nicki Bluhm, Pokey LaFarge, Sierra Hull, De Temps Antan, Shane Koyczan & The Short Story Long
LINEUP
Tipper, Bonobo, The OPIUO Band, EOTO, Michael Menert & the Pretty Fantastics, Nightmares on Wax, Phaeleh, FKJ, The Grouch & Eligh, Justin Martin, SunSquabi, Giraffage, J.Phlip, Quixotic, The Russ Liquid Test, Late Night Radio, Mark Farina, Bass Physics, Govinda, VibeSquaD, ZILLA, Phadroid, The Human Experience, Quanta, Euforquestra, The Reminders, Janover & reSunator, Whitebear, and many more!
Tickets: $222-444
LINEUP
Pearl Jam, Cage the Elephant, The Temperance Movement, Jerry Joseph & The Jackmormons, Big Something, HoneyHoney, The Sheepdogs, Radio Moscow, Mike Farris, The Band of Heathens, Tyler Bryand & The Shakedown, Little Hurricane
Tickets: $265-525
2016 Ride Festival Playlist

LINEUP
Bleachers, Blondie, Cake, Edward Sharpe & The Magnetic Zeros, The Frey, Kid Cudi, Jr Jr, Miike Snow, Passion Pit, Saint Motel
Tickets: $55-345
July 29-30
Commerce City, CO
LINEUP
Bassnectar, Flux Pavilion, Wu-Tang Clan, Flying Lotus, Porter Robinson, Lupe Fiasco, AlunaGeorge, Minnesota, G Jones, Dabin, Thriftworks
July 29-30
Dick's Sporting Goods Park
Commerce City, CO
Tickets: $49-180
2016 Bass Center Playlist

LINEUP
Steep Canyon Rangers, Sam Bush, Jerry Douglas & Edgar Meyer, Tim O'Brien, Good Ol' Persons, Bryan Sutton Band, Molly Tuttle Band, Rapidgrass Quintet, Sam Bush Bluegrass Band, Béla Fleck & Abigail Washburn, Doyle Lawson & Quicksilver, O'Connor Family Band featuring Mark O'Connor, Tony Trischka Band, Nick Forster & Danny Barnes, Slocan Ramblers, Punch Brothers Play & Sing Bluegrass, Rhonda Vincent & The Rage, Peter Rowan Band, Flatt Lonesome, Michael Daves & Friends, The Railsplitters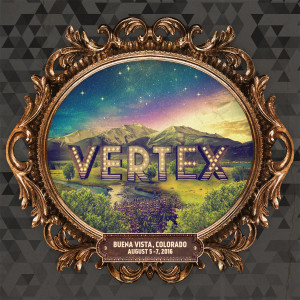 LINEUP
Odesza, Alabama Shakes, Trey Anastasio Band, Anderson.Paak & The Free Nationals, Badbadnotgood, Big Wild, Classixx, Dawes, Dopapod, Duke Dumont, Fruition, Graham Nash, Hiatus Kaiyote, Houndmouth, Jai Wolf, Robert Delong, Rufus Du Sol, Ryan Hemsworth, Seven Lions, Sunsquabi, The Claypool Lennon Delirium, The Revivalists, and more
Tickets: $200-400
2016 Vertex Festival Playlist

LINEUP
Ziggy Marley, Jurassic 5, Hard Working Americans, Wildlight, The New Mastersounds, Del The Funky Homosapien, Phutureprimitave, The Travelin' McCourys, The Bluegrass Generals, Fortunate Youth, Everyone Orchestra, Mike Love, Dirtwire, Govinda, Diamond Saints, The Expanders, Euforquestra, Bass Physics, Pumpkin, Ayla Nereo, Shel, Clozee, Insightful, Yamn, Gipsy Moon, Musketeer Gripweed, and many more!
Tickets: $75-150
2016 ARISE Music Festival Playlist

MUSIC LINEUP
Stay tuned!
BREWERY LINEUP
Sierra Nevada, Big B's Hard Cider, Bonfire Brewing, Durango Brewing Company, Ska Brewing, Telluride Brewing Company, Aspen Brewing Company, Avalanche Brewing Company, Avery Brewing, Boulder Beer, Breckenridge, Bristol Brewing, Carbondale Beer Works, Crazy Mountain Brewing Company, Denver Beer Co, Elevation Beer Co, Epic Brewing, Eske's, Fate Brewing Company, Fiction Beer Co, Flagstaff Brewing Company, Four Peaks Brewing Company, Full Sail Brewing Co, Grand Teton Brewing, Great Divide, Horse & Dragon, Jagged Mountain, Lagunitas, Left Hand, LumberYard Brewing Co, Marble Brewery, Mountain Sun, New Belgium, Ninkasi, Odell Brewing Co, Oskar Blues, Palisade Brewing Co, Prost Brewing, Pug Ryan's, Roaring Fork Beer Company, Rockyard, Smugglers Brewpub, Steamworks, Stone Brewing Co, Strange Craft, Suds Bros, Summit Hard Cider, SweetWater, Tenth and Blake Beer Company, Bull & Bush, Upslope, Vail Brewing Co, Vernal Brewing Company, Walnut Brewery, Zion Canyon Brew Pub
Tickets: From $199
Notable Multi-Night Red Rocks Runs
Make it a weekend and see your favorite band at the greatest venue on the planet!
My Morning Jacket – May 28-29
Widespread Panic – June 24-26
Umphrey's McGee – July 2-3
Global Dance Festival – July 8-9
The String Cheese Incident – July 14-16
The Avett Brothers – July 28-30
Big Gigantic – Sept 23-24