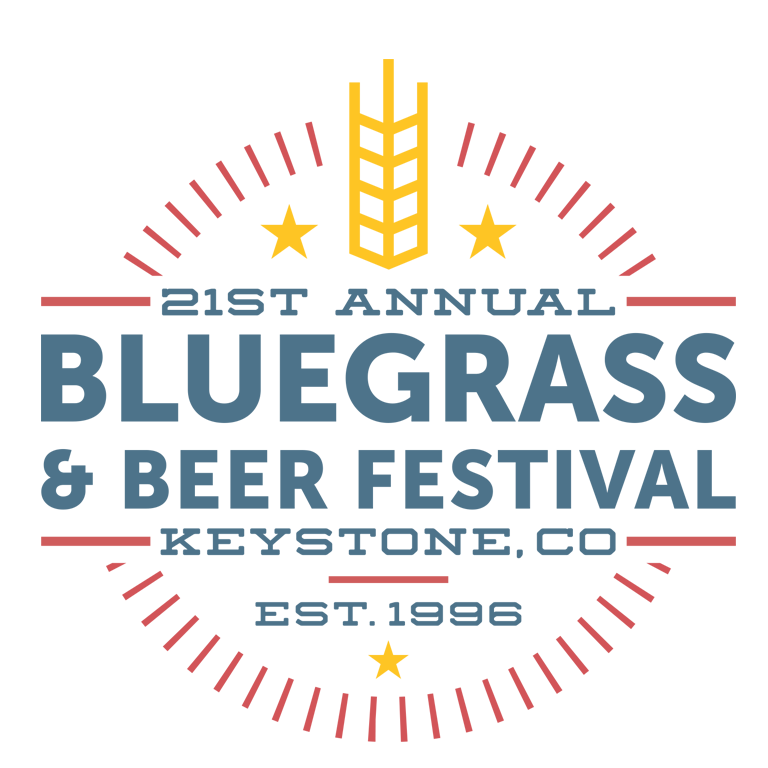 If you're looking for a last minute outing this weekend, here's our pick for music and beer lovers!
The longest running craft beer event in Colorado, the Keystone Bluegrass and Beer Festival, returns Aug. 5-6 to Keystone Resort with 45 breweries, 14 bands, and entertainment for the entire family. Let's face it, there's no shortage of summer beer festivals in Colorado. Many of them include an amazing selection of craft beer from around the state, along with live music, but few match the quality of the lineup at the Keystone Bluegrass and Beer Festival. Match that with the opportunities to get out and paddle, ride, and hike around Summit County, and you have one of the best festivals in the state.
THE BEER
45 breweries (nearly all of them based in Colorado) will be pouring at the 2017 Keystone Bluegrass and Beer Festival.
2017 Keystone Bluegrass & Beer Festival Participating Breweries
105 West Brewing Company, 4 Noses Brewing Company, AC Golden Brewing Company, Aspen Brewing Company, Big B's Hard Cider, Bonfire Brewing Company, Boulder Beer Company, Breckenridge Brewery, Bruz Beer, Cerebral Brewing, Crazy Mountain Brewing, Dillon Dam Brewery, Eddyline Brewing, Elevation Beer Company, Fate Brewing Company, Great Divide Brewing Company, Guinness, High Hops Brewery, Intrepid Sojourner Beer Project, Irwin Brewing Company, Joyride Brewing Company, Left Hand Brewing Company, Lone Tree Brewing Company, New Belgium Brewing Company, New Terrain Brewing Company, Odell Brewing Company, Odyssey Beerwerks, Oskar Blues Brewery, Outer Range Brewing Company, Pikes Peak Brewing Company, Portland Cider, Pug Ryan's, Ratio Beerworks, Redstone Meadery, Brewery Rickoli, San Luis Valley Brewing Company, Sanitas Brewing Company, Snow Capped Cider, Talbott's Cider Company, Telluride Brewing Company, The Baker's Brewery, Tivoli Brewing Company, Upslope Brewing Company, Wild Cider Company and Wynkoop Brewing Company
Keystone's Bluegrass and Beer Beneficiary:
Keystone Bluegrass and Beer is donating a portion of proceeds to High Country Conservation Center, whose grassroots efforts and programs support waste reduction, recycling, energy conservation and green building in the Keystone area.
Vote for your favorite beer at the #KeystoneBestBrew. Post a photo of your favorite beer on social media with the hashtag #KeystoneBestBrew, and the beer with the most social media posts will be crowned "Best Brew" of the festival and wins complimentary weekend accommodations at the 2018 festival.
THE MUSIC
With a world class lineup of bluegrass bands from around the country, the Keystone Bluegrass and Beer Festival goes above and beyond for bluegrass bands. The 2017 lineup includes legendary musicians and some of the hottest new bands on the touring circuit.
The Music Lineup
The Railsplitters, Peter Rowan Band, The Brothers Comatose, Wood & Wire, Missed The Boat, Timber!, The Lonesome Days, Masontown, The Wooks, Strung High String Band, The River Arkansas, Burn It Blue, Liver Down the River
A 2017 Keystone Bluegrass & Beer Playlist
Admission to the festival is FREE! Tasting tickets are available for craft beer sampling and New Belgium beers will also be available to purchase at the Beer Garden one at a time. Must be 21 or over to purchase tasting tickets or beer.
$40 ($45) One-Day Beer Glass Pass
Official Sampling mug
Unlimited tasting for one day (Saturday or Sunday)
$75 ($80) Weekend Beer Glass Pass
Official Sampling mug
Unlimited tasting for two days on Saturday AND Sunday 
For tickets, visit: https://keystonebluegrassandbeer17.eventbrite.com.
FESTIVAL SCHEDULE
SCHEDULE:
Friday, Aug. 4
7:30-10 p.m.                        Eat, Drink, Pick: Beer Maker's Pairing event with New Belgium
Warren Station Center for the Arts
Tickets: $55 in advance
Saturday, Aug. 5
11:30 a.m.-12:30 p.m.      Concert: Missed the Boat
Noon-5 p.m.                         New Belgium Beer Garden
Noon-5 p.m.                         Festival Food Booths Open
Noon-5 p.m.                         Kidtopia KidsZone
Noon-1 p.m.                         Concert: Masontown
12:30                                     Concert: the Savage Hearts
1-2:30 p.m.                          Concert: The Lonesome Days
1:30-3 p.m.                          Concert: The Wooks
3-4:30 p.m.                          Concert: The Railsplitters
4-5:30 p.m.                          Concert: Peter Rowan Band
1-5 p.m.                Fat Tire Hangout with New Belgium Brewing (swing set bar, lawn games)
1-5 p.m.                Craft Beer Samplings in River Run Village
Sunday, Aug. 6
11:30 a.m.-12:30 p.m.      Concert: Strung High String Band
Noon-5 p.m.                         New Belgium Beer Garden
Noon-5 p.m.                         Festival Food Booths Open
Noon-5 p.m.                         Kidtopia KidsZone
Noon-1 p.m.                         Concert: Burn it Blue
12:30-2:30 p.m.                  Concert: the Savage Hearts
1-2:30 p.m.                          Concert: The River Arkansas
1:30-3 p.m.                          Concert: Liver Down the River
3-4:30 p.m.                          Concert: the Savage Hearts
3-4:30 p.m.                          Concert: Wood & Wire
4-5:30 p.m.                          Concert: Brothers Comatose
1-5 p.m.                Fat Tire Hangout with New Belgium Brewing (swing set bar, lawn games)
1-5 p.m.                Craft Beer Samplings in River Run Village