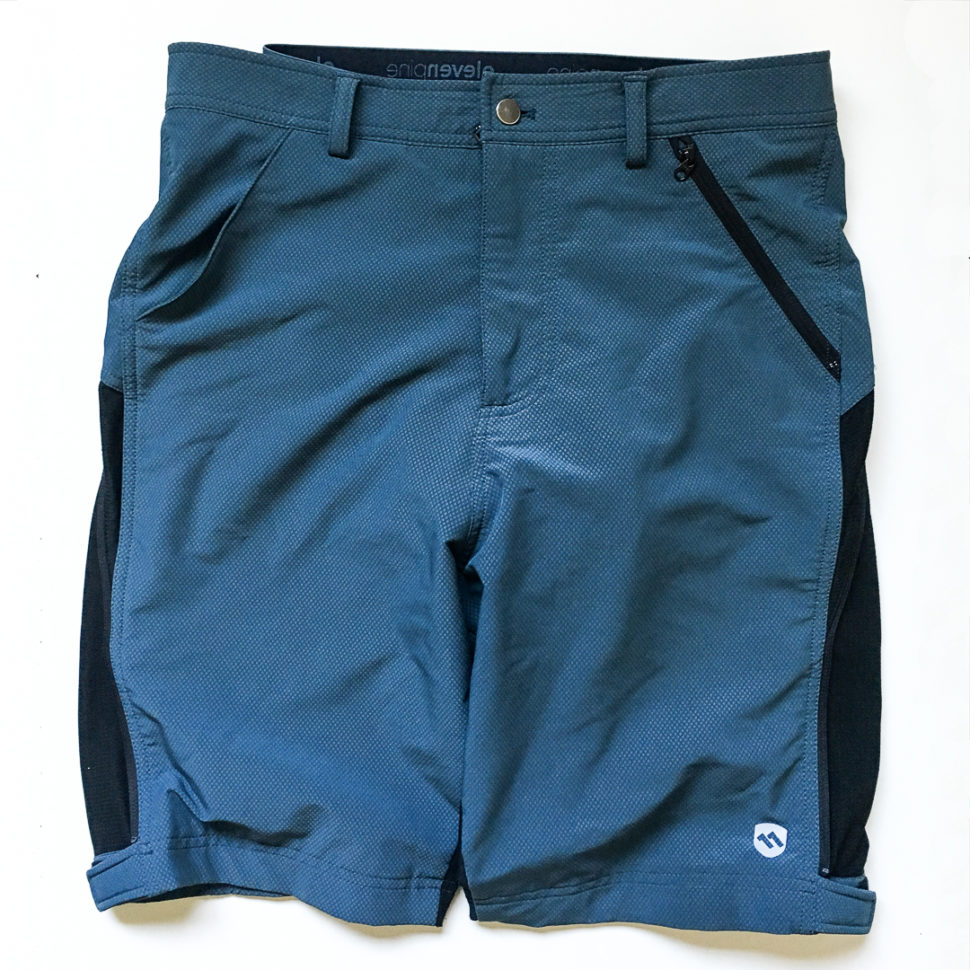 You've probably never heard of Boulder, Colorado based ElevenPine. But you should. The Crankitup cycling short might be my favorite all-around piece of apparel this year. I spent three straight days in these shorts, riding, hiking, and sluffing around on a June trip to Telluride. And it's practically the only shorts I've worn mountain biking all summer, only switching to something else when cleaning them was absolutely necessary.
What's so great about these shorts? First, they're just plain comfortable. On or off the bike. The standard belt loops and button allow you to run a regular belt (I prefer the Arcade Hemingway). Deep pockets, really deep, one with zipper closure, prevent valuables from falling out. And the topper that sets these shorts apart from others, their patent-pending 11P™ System that allows riders to customize the fit of the shorts, from lycra-style tight to loose and baggy (just enough baggy, in my opinion), with a full length zipper and velcro closure on each leg. The system also provides customized ventilation. I just ride them open and baggy all the time, but if you prefer the feel of lycra with the option of opening them up while off the bike (think, mid-ride tap room stop!), this setup is for you.
Length is just right, and fit is true. I typically wear 32 waist, and the medium Crankitup is spot on for me.