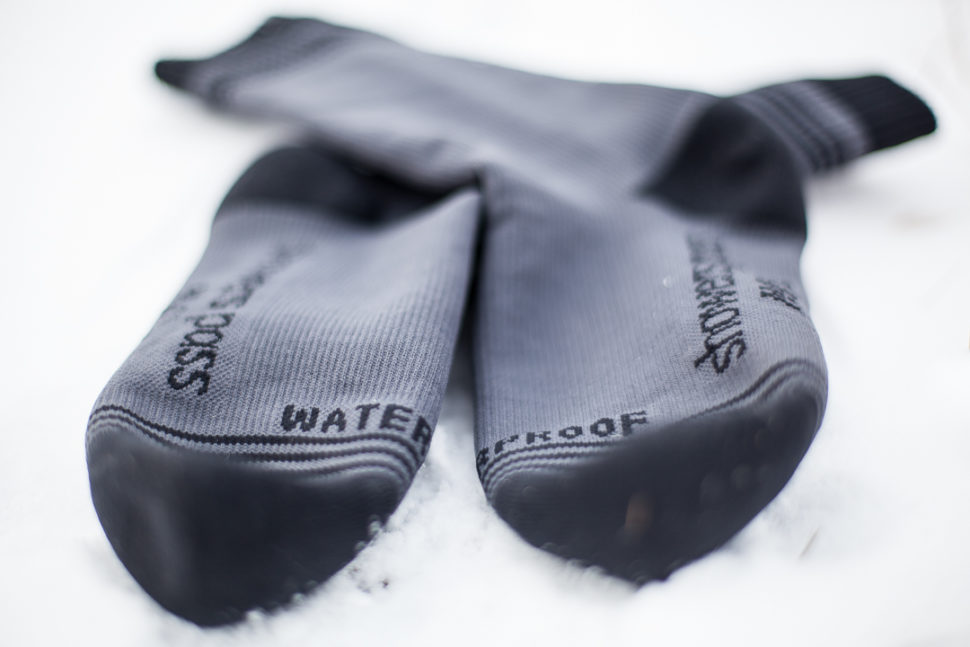 Based in the Pacific Northwest, the folks at Showers Pass know a thing or two about staying dry and comfortable. While we don't get nearly that amount of precipitation here in Colorado, a good pair of waterproof socks is an essential for any cyclist or runner who ventures outside in cold and sloppy conditions. The Crosspoint Wool Crew has been my go-to on cold morning bicycle commutes, slushy runs, and all of my mountain bike rides in freezing temperatures. Not only do they keep my feet dry on wet days, they're just as effective at blocking the wind on cold, dry rides and runs.
BOTTOM LINE
Cold, wet feet is one of the few things I dislike about winter cycling. These socks allow me to stay out longer in nasty, sloppy, wet, cold conditions.
Psst! Showers Pass also makes a fine pair of waterproof gloves!
Photo by Mitch Kline