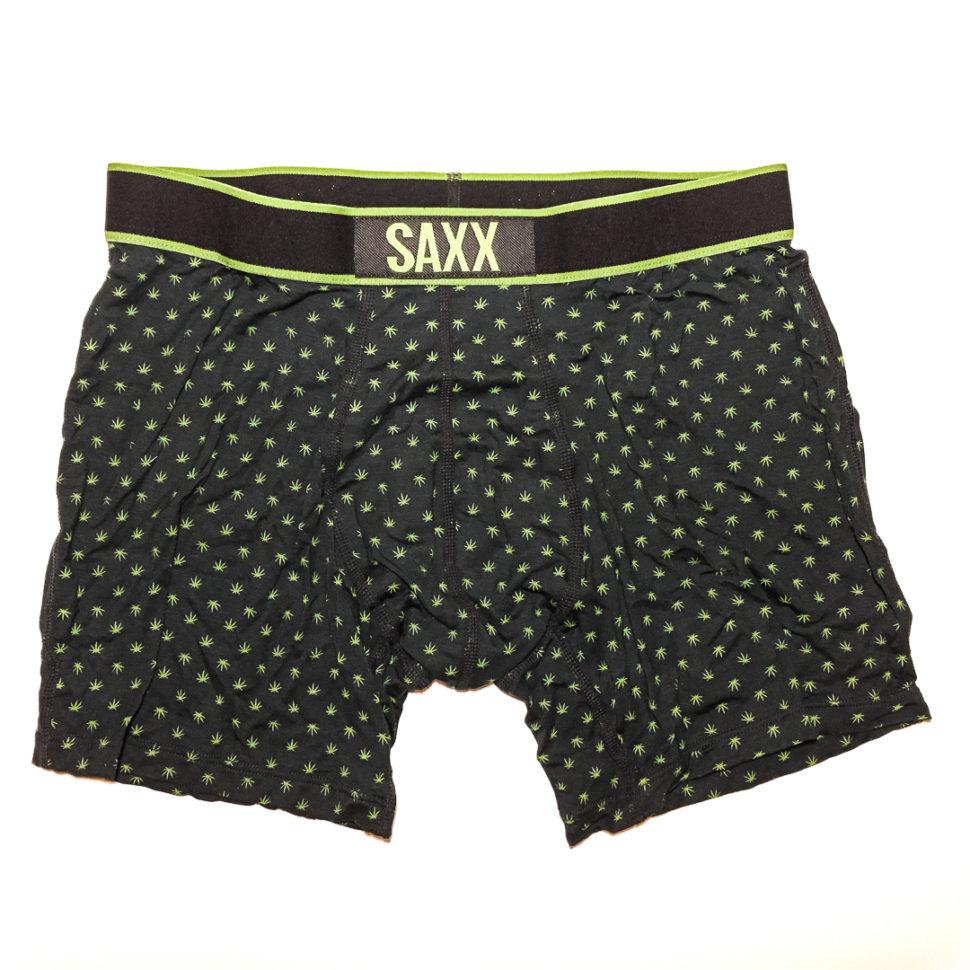 If you're a guy, you know that the one thing you want to avoid above all others on a hiking trip, a camping weekend, or at a three day festival is chafing. We've all been there and we all know it can ruin a great weekend. Well, Trent Kitsch and SAXX have solved the problem. With their patented BallPark Pouch, and amazingly well fitting and comfortable designs, SAXX offers boxer briefs that keep your package where it belongs – off your inner thighs – and keeps you in the action and enjoying your rec time. The viscose/spandex blend of their Vibe briefs allows them to be barely noticeable on your skin, and wick moisture, as you move freely without worrying about chafing. The only drawback of this style is the fact that they aren't equipped with a fly and, as a result, require some deft maneuvering – or full trouser dropping – if you are relieving yourself standing up. That said, I live with it because I love the fit and function of these so much. Their new "Mini Vapor" pattern (available in the Vibe style) was just released on 4/20 for those of you who want to show off your love for the Colorado "high" life.
FEATURES
Moisture-wicking 95% viscose/5% spandex fabric
Patented BallPark Pouch™ for friction-free support
Three-D Fit™ with 9-panel construction
Non-chafing Flat Out Seams™
1⅜" moisture-wicking twisted-yarn heather jacquard waistband
BOTTOM LINE
Despite the slightly intimidating price tag, I love these boxer briefs because of the feel and the fit. If this style was a few bucks cheaper and had a fly, there is no doubt that I'd be in them day-in and day-out.