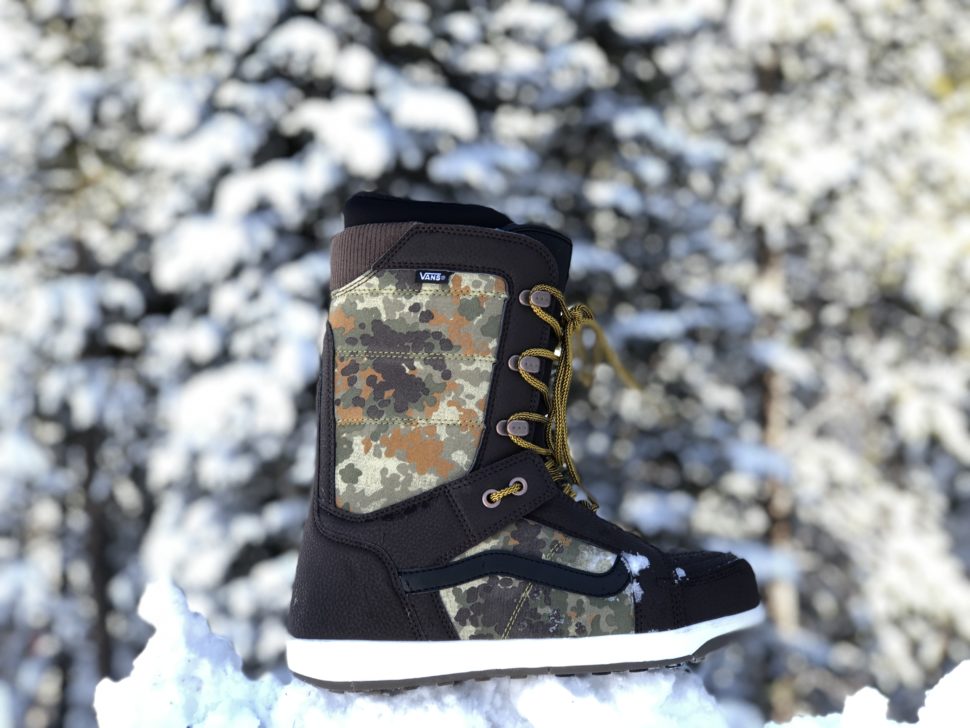 It's easy to get caught up in all sorts of technical details when it comes to snowboard gear. And with numerous lacing systems, tech jargon, and flex ratings, snowboard boots are no exception.
The Hi-Standard is the all-time best selling snowboard boot for Vans. And with good reason. The classic Vans look has stood the test of time, the price can't be beat, and they perform all over the mountain.
I had a chance to spend a powder day at Mary Jane in a fresh pair of Hi-Standard boots this weekend, and I couldn't have been more satisfied. I'm guilty of thinking I need every tech feature available in my snowboard boots, but the truth is, the Hi-Standard was comfortable right out of the box, and exceeded my expectations on a full day of riding nothing but the trees and famed Mary Jane bumps. I've frequently sought out much stiffer boots for this type of riding, and that might be a better option for hard chargers who ride nothing but gnarly terrain. But as I'm spending more and more time riding groomers with my family, a softer boot allows me to get a little more surfy on those days while still performing just fine on full days on more technical terrain.
These are traditional lace boots, so there is a little more "work" involved in getting them laced up and dialed in, and the internal harness can work loose over time, possibly requiring readjustments throughout the day. I didn't make any adjustments during my first day in these boots.
Just because these are the lowest price boots in the Vans snow line doesn't mean they're not packed with features to make your riding more fun and comfortable. Here's what you get.
Flex Liner
Reverse Waffle Outsole
Vans V2 Footbed
Internal Web Harness
BOTTOM LINE
For under $200, the Vans Hi-Standard can't be beat, period.