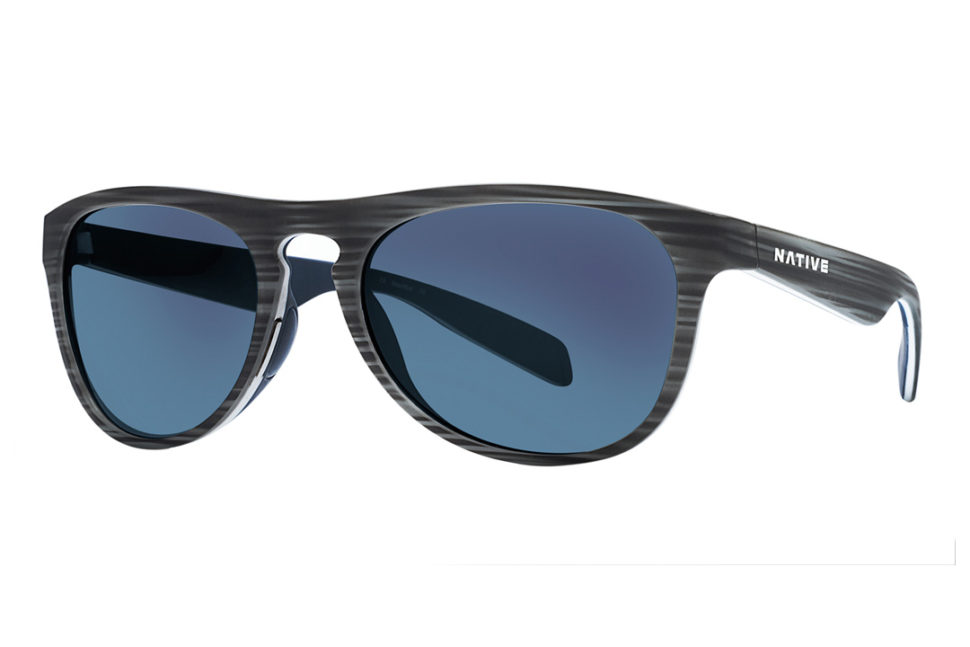 The exact contents of the "Colorado Starter Kit" seem to vary year-to-year and heck, maybe season-to-season depending on your sport. Things _so Colorado_ that even people who couldn't point to Colorado on a map could ascribe to the identity. We all know the basics: the ubiquitous Subaru wagon, any number of staple Patagonia jackets, a Thule rack for your bike/board/skis, a bespoke beer holder for your bicycle made lovingly at some converted warehouse in RiNo. We could (and perhaps should) argue for hours about a basic list of essential, quality goods that can help maximize your outdoor fun in the Centennial State, so allow me to cast my first vote in the eyewear category to Native Eyewear based out of Longmont, Colorado.
I jumped at the opportunity to review these Native sunglasses after the tragic loss of my second(!) pair in 3 years. As an avid skier who detests goggles in most all conditions outside of a white room, I've always enjoyed the large field-of-view, durability, and enhanced flat-light my polarized Native glasses offered on the slopes. Despite my uncanny ability to lose them, they really do stick to your face better than any other pair I've ever worn, so they are also my choice for running, cycling, and hiking–basically all outdoor activities are compatible with these glasses. Let's not to forget to mention they're sexy enough to go with any non-outdoorsy event too!
The pair I have been reviewing for the past few weeks is the Sanitas model with Mirrored Reflex lenses. Per the usual, they're lightweight, resilient when handled roughly, and fit snugly over my fat head without causing too much pressure. While, I'm no expert on lens technology but having owned a number of overpriced Ray-Bans in the past touted as having "the best, number 1 lenses", and these are *at least* as good, but perhaps better. Start the price comparisons though, and there is no contest. They go for $149 online for the model I tested, which comes with that spectacular lifetime warranty that sold me in the first place. If they break during whatever crazy stunt you're pulling, for only $30 and a week of waiting you'll get a brand new pair, no questions asked. But try not to lose them like I do (yard sales at Breckenridge); the warranty isn't quite *that* good.
However, it's not entirely fair to label Native as a staple for a newcomer only! These glasses are just as appropriate for the grizzled backcountry folks as they are for freshly-immigrated flat-landers, and everyone in between.