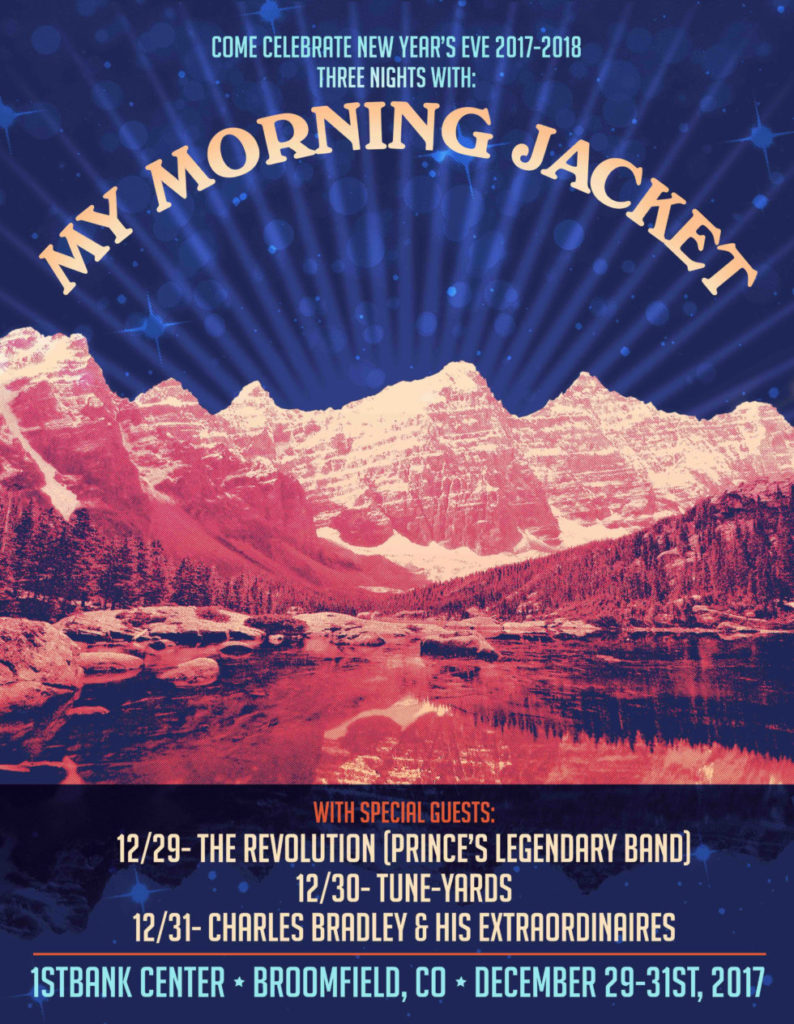 My Morning Jacket is ringing in the new year at 1stBank Center in Broomfield, CO. The band will perform three nights, December 29, 30 & 31, 2017. Openers for the Colorado run include Prince's backing band The Revolution on 12/29, Tune-Yards on 12/30, and Charles Bradley & His Extraodinaires on 12/31.
Roll Call members get access to tickets and packages before the general public starting tomorrow, Tuesday, August 8th.
Deluxe members: 8/08 at 10am MDT
Digital members: 8/08 at 10:30am MDT
AEG/local pre-sale begins Thursday at 12 PM ET / 10 AM MT, and tickets will go on sale to the general public on Friday, August 10th, at 12 PM ET / 10 AM MT. One dollar from every ticket purchased will benefit My Morning Jacket's Waterfall Project.