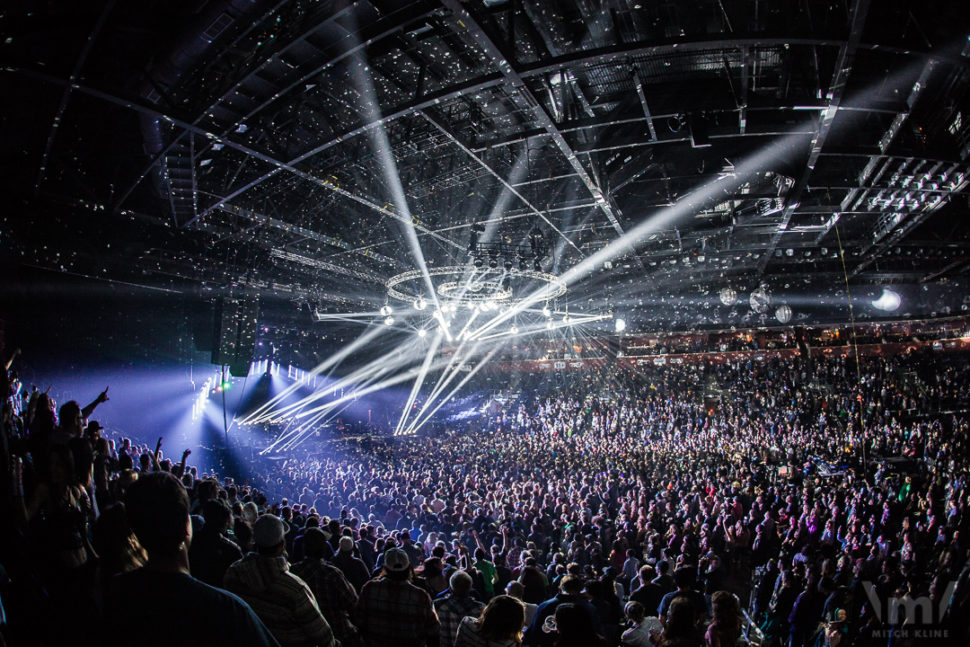 My Morning Jacket kicked off a three night New Years Eve run at 1stBank Center in Broomfield Friday Dec 29th. The band treated a surprisingly sparse crowd to a simmering two and a half hour set, working their way through songs from eight different MMJ studio albums, along with covers of Bob Dylan and David Bowie. The set featured a number of songs not played since 2015, including opener "At Dawn", "Aluminum Park", "Evelyn Is Not Real", "Hopefully", and "Knot Comes Loose." The highlight of the night was undoubtedly the nearly twenty five minute "Dondonte" that closed out the main set, reminding me once again why this is my favorite live band on the planet and setting the stage for the next two nights of jams and surprises.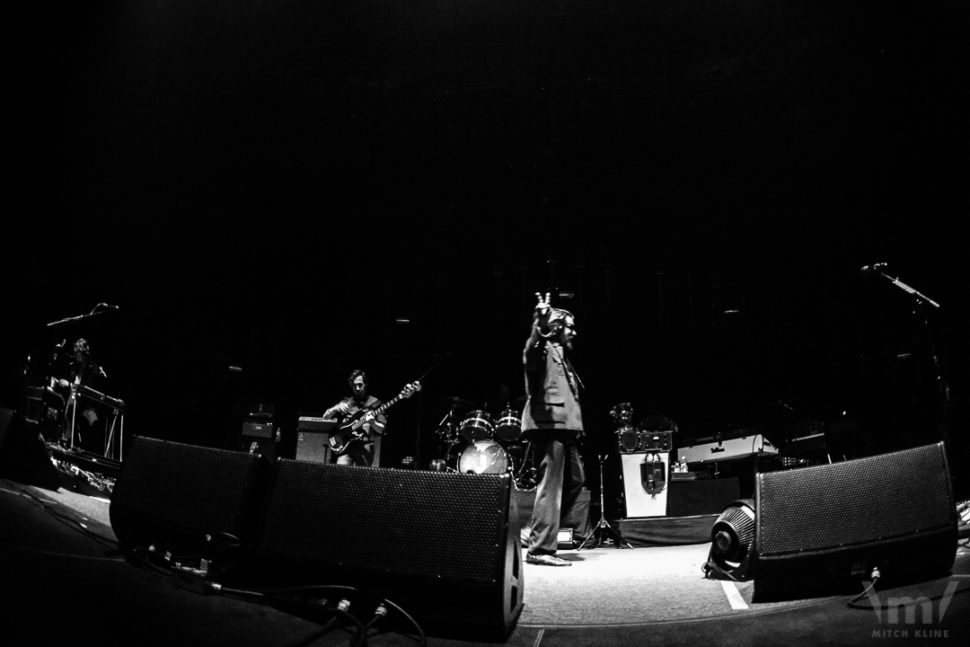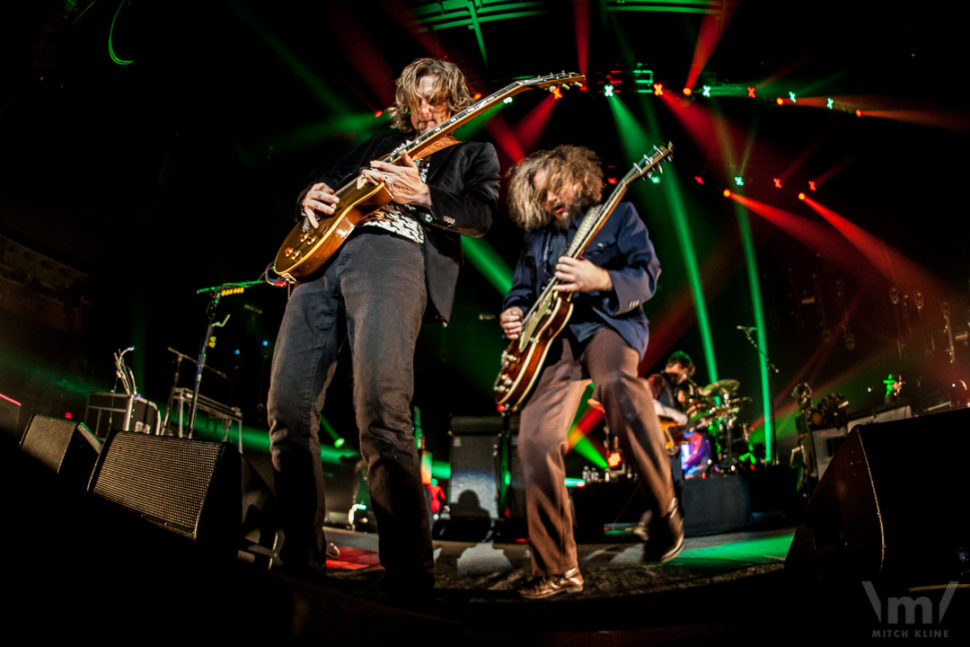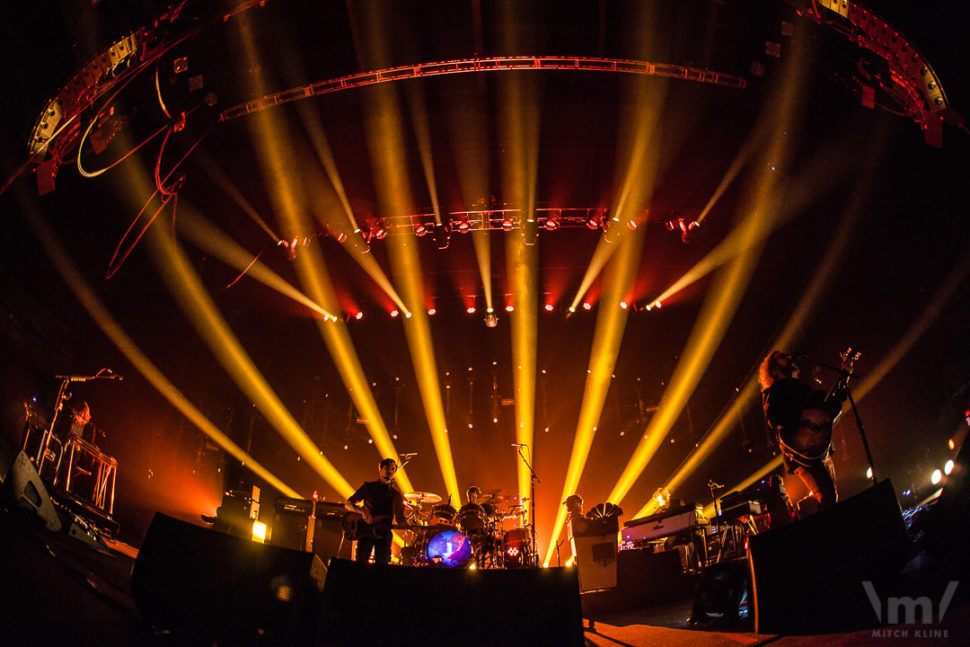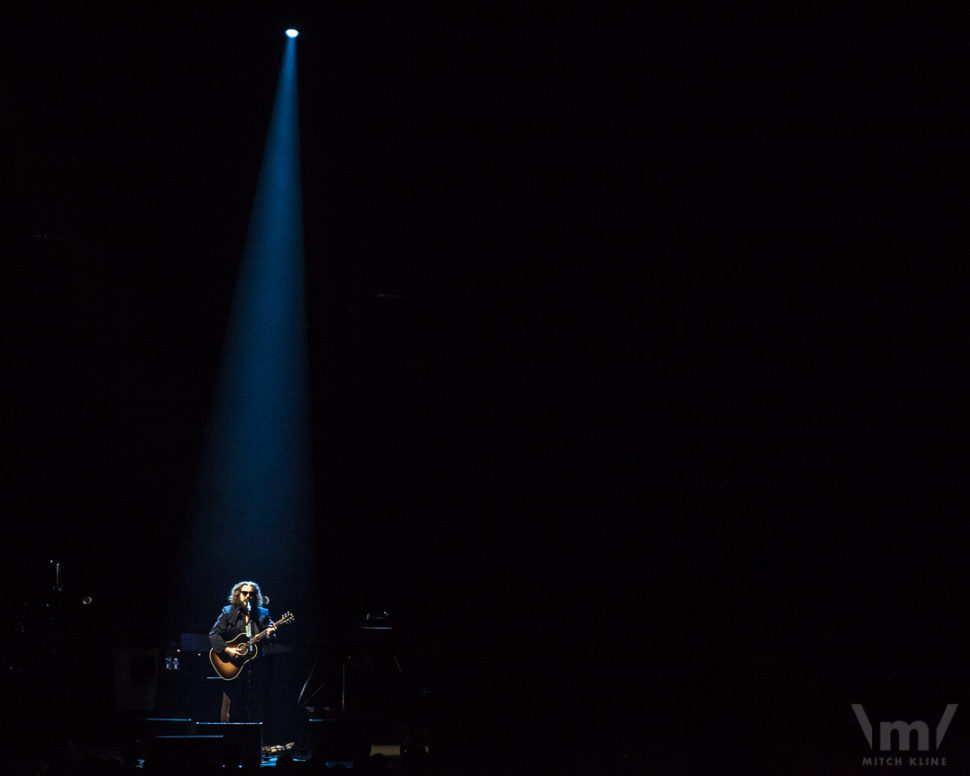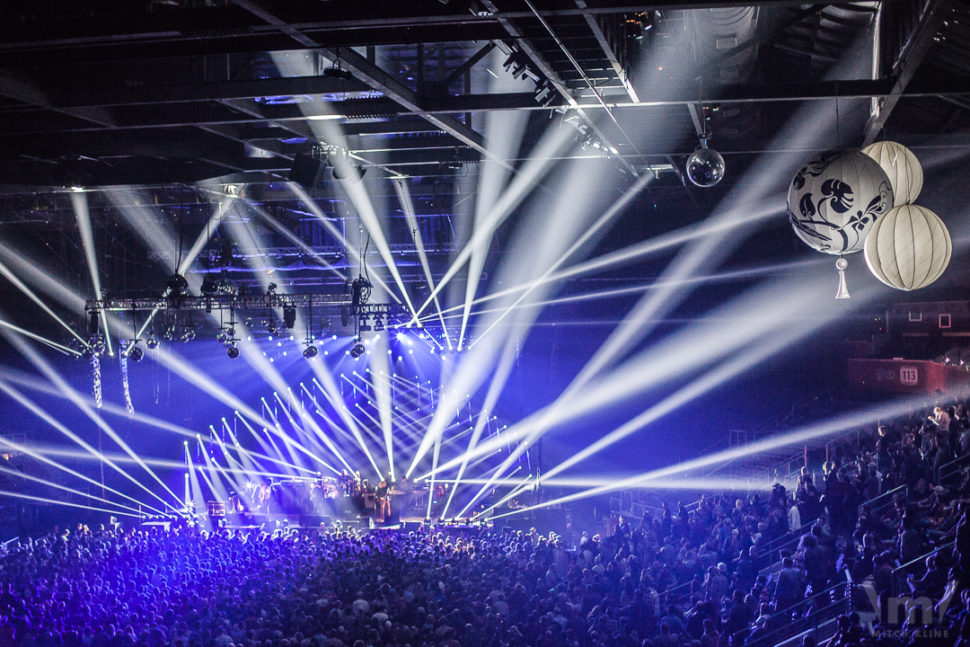 Setlist: My Morning Jacket, Dec 29, 2017, 1st Bank Center, Broomfield, CO
At Dawn, Lowdown, XMas Curtain, It Beats For You, Aluminum Park, Heartbreakin Man, Evelyn Is Not Real, Slow Slow Tune, Outta My System, Carried Away (Carl Broemel), Smokin From Shootin, Hopefully, Thin Line, Golden, War Begun, I Will Sing You Songs, O Is The One That Is Real, What A Wonderful Man, Tonight I'll Be Staying With You (Bob Dylan), Knot Comes Loose, Dondonte
Encore
Believe (Nobody Knows), Rebel Rebel (David Bowie), Anytime
The Spread
Total Songs: 24
Z: 5
At Dawn: 4
The Tennessee Fire: 3
Evil Urges: 2
Circuital: 2
The Waterfall: 2
It Still Moves: 2
Split EP: 1
Covers: 3 ("Carried Away" by Carl Broemel, "Tonight I'll Be Staying Here With You" by Bob Dylan, "Rebel Rebel" by David Bowie)
Playlist: My Morning Jacket, Dec 29, 2017, 1st Bank Center, Broomfield, CO
Studio album versions of songs played by My Morning Jacket on Dec 29, 2017
My Morning Jacket heads to Hard Rock Hotel in Punta Cana, Dominican Republic for One Big Holiday, featuring three sets of MMJ, along with support from Portugal. The Man, Nathaniel Rateliff & The Nightsweats, Spoon, Broken Social Scene, Toots & The Maytals, Preservation Hall Jazz Band, and others. The band recently announced they plan to take the remainder of 2018 off, following One Big Holiday.
All things My Morning Jacket can be found at mymorningjacket.com or the My Morning Jacket Facebook page.
All photos by Mitch Kline